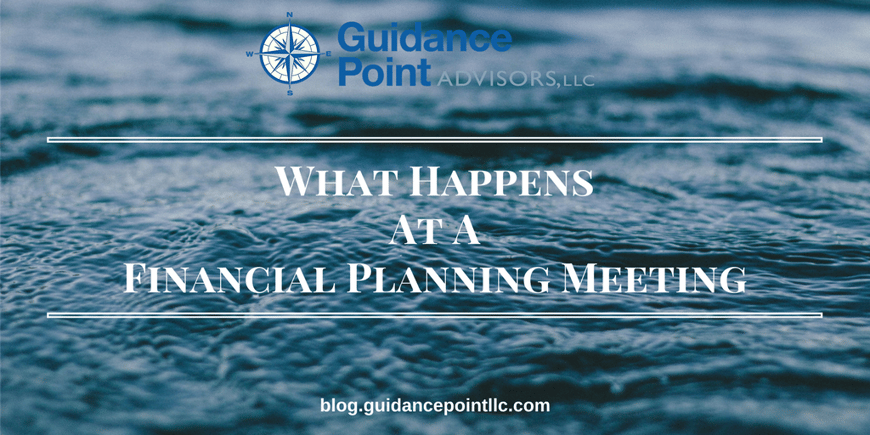 The thought of a financial planning meeting sends feelings of dread and suspicion through many peoples' heads. It is not that bad, though! We are here to de-mystify the financial planning process and the meetings that go along with it. The following steps don't necessarily occur all at the same meeting. Depending on your comfort level and how quickly you want to move, we can spread out these steps into multiple meetings or condense them into a single meeting. Remember, you are in control. It's your money.
Introduction
When you first come into the office, you are greeted with a warm smile and an offer of coffee, water or tea. We will then sit around the table and do brief introductions. This can be an uncomfortable experience so we try to make it as pleasant and easy-going as possible. In order for us to work together well, we need to get to know you.
Be prepared for your financial planning meeting! Complete our free Financial Planning Questionnaire, it is the first step in organzing a sensible wealth plan.
Understanding
We want to completely understand of your current financial condition. This includes knowing about all savings accounts, any debts including mortgages, car payments or home equity lines, life insurance, and any estate documents. Without a thorough picture of your financial life, we won't be able to complete an accurate financial plan. We also want to know your goals. Everyone has unique goals, and we want to make sure that your financial plan matches those goals.
Building a Financial Plan
Once we have a complete picture of your financial situation, we are able to build your personalized financial plan. Your financial plan will allow us to see where you are in the process of reaching your goals. We will walk through different scenarios of what will make your financial plan work as well as scenarios that will cause your financial plan to break. We want you to totally understand what you need to do to make your financial plan a success as well as what we need to do to help you succeed.
Account Setup
After we have both determined that working together makes sense, we will proceed with the account setup. We will take care of all of the paperwork necessary to open accounts with Guidance Point Advisors. We use primarily Fidelity as our custodian (the company who holds your money). We will never take custody or possession of your money. We will always have a third-party hold your money. It's safer for you, and it's easier if you ever decide you don't want to work with Guidance Point Advisors anymore.
Customize Investments to Your Plan
Your unique financial plan will be the driving force of your account and investments. When building your financial plan, we will determine a necessary rate of return that your account needs to achieve in order to have your financial plan be a success. Based on that desired rate of return, we will build a customized investment plan for you. We will discuss your risk tolerance as well as your goals for your accounts to also help us determine your investment plan. Your investment plan will not be stagnant. In fact, as you continue through life, generally your investments will change. We always want to make sure that we are up-to-date on your risk tolerance.
Oversee, Manage and Report
A big reason that people hire us is the fact that we are monitoring your account on your behalf. We rebalance your investments for you, make sure that your financial plan is up-to-date and meet with you at least annually. There is a benefit to having someone else rebalance your account for you; it allows us to take some of the emotional strain of investing off of your plate.
As you can see, lots of things happen at financial planning meetings. As we said in the beginning, often the process described above stretches over several meetings. You are always in control of how often you'd like to meet as well as the speed at which the process moves along. We want to be a partner for you and want you to completely understand what is happening with your account.
Take the essential first step in organizing a sensible wealth plan for your future. Download our free Financial Planning Questionnaire to help you take inventory and assign realistic values to your personal assets and liabilities.
If you enjoyed this blog, you may also enjoy the following:
Top 5 Problems With Financial Advisors and How to Solve Them
Retirement Versus College: Where to Save First